it's an internet thing! est 1999
5 Ways To Immerse Yourself in Neapolitan Coffee Culture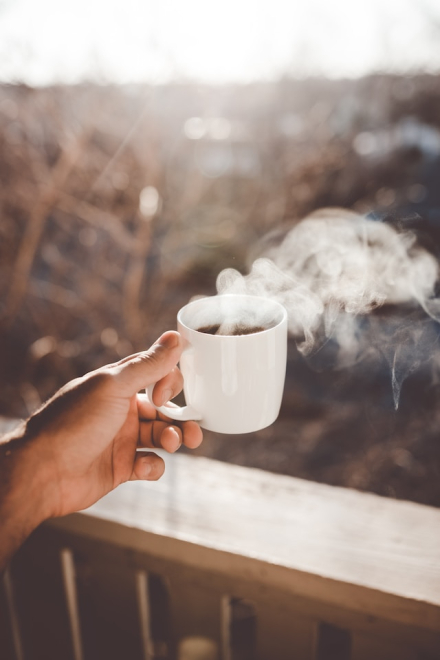 Naples offers a unique concoction of history, passion, and ritual that makes its coffee culture one of a kind.
02:27 07 October 2023
The clink of porcelain cups, the fragrant aroma of freshly brewed coffee, and the lively chatter of locals at the bar all define Naples, the heart and soul of Italy's coffee culture. While countries like Ethiopia and Brazil might claim the title for coffee's origins and production, Naples offers a unique concoction of history, passion, and ritual that makes its coffee culture one of a kind.
As the cobblestone streets of the city wake up to the morning sun, the promise of an authentic espresso experience awaits. Check out this guide for several ways to immerse yourself in Neapolitan coffee culture.
1. Navigating Napoli's Bustling Atmosphere
As the train slows its pace and the vast structure of Napoli Centrale comes into view, it's evident that Naples' main railway station isn't just a transit point; it's a window into the city's vibrant life.
Between commuters rushing to work, travelers eagerly exploring the station's grand architecture, and merchants setting up shop, there's a palpable energy that's distinctively Neapolitan.
For travelers who've just disembarked and are gearing up for a coffee-fueled journey, there's good news. Thanks to convenient services like the Napoli Centrale luggage deposit, you can stow away those heavy bags and head straight for your caffeine fix. It's almost as if the city wants you unburdened, ready to plunge into its aromatic coffee narrative with both hands free.
2. Dive Straight into a Traditional Caffè
The beauty of Naples lies not just in its historic architecture or breathtaking landscapes but in its traditions. One such practice, almost poetic in its simplicity, is the "caffè sospeso," or the suspended coffee. A tradition that began in the city's wartime era, it involves someone paying in advance for a second coffee, which can then be claimed by someone who can't afford one.
Where better to witness this heartwarming gesture than Gran Caffè Gambrinus? A historic coffee shop located in Piazza del Plebiscito, it's been serving Neapolitans since the 1860s. With its opulent interiors, the scent of roasted beans, and the hum of stories shared over countless espressos, it's not just a cafe; it's a time capsule capturing the essence of Neapolitan life.
So, order your coffee, perhaps even pay for a "sospeso," and bask in the aura of a city that takes its coffee and its generosity seriously.
3. Master the Neapolitan Coffee Lexicon
Every region has its coffee dialect, and Naples is no different. Here, ordering a simple caffè will land you a strong, rich espresso, often served with a glass of water to cleanse your palate. Venture a bit more, and you'll discover the nuances of a "caffè lungo," which is a slightly diluted version, and the "caffè ristretto," a concentrated shot that's not for the faint-hearted.
At places like the bustling Caffè Mexico, you can practice your newly acquired lingo and marvel at the baristas' finesse. With its neon lights and vibrant atmosphere, Caffè Mexico has become a beloved staple since the 1940s for locals and tourists alike.
By the time you're done, you won't just be ordering coffee; you'll be having an authentic Neapolitan conversation with every sip.
4. Experience the Ritual of Making Neapolitan Coffee
Delving deeper into the heart of Neapolitan coffee means understanding the cherished "caffettiera napoletana" or Neapolitan flip coffee pot. Unlike the ubiquitous Moka pot, this traditional brewer boasts a two-part design where boiling water is poured over coffee grounds and then flipped to let the magic happen.
To see this ritual in action, consider a visit to Caffè Spaccanapoli in the city's historic center. The cafe is named after the famous street that divides Naples, and its baristas are artisans of the age-old brewing technique.
As you watch the dance of pouring, flipping, and brewing, it becomes evident that making coffee in Naples isn't just about the end result. It's about honoring a legacy, a moment of reflection, and an ode to the city's enduring love affair with coffee.
5. Pair Your Coffee with Traditional Neapolitan Pastries
A Neapolitan coffee experience would be incomplete without indulging in the city's heavenly pastries. Imagine biting into a crispy, multi-layered "sfogliatella," its sweet ricotta filling melting in your mouth, all while you take a sip of your meticulously brewed coffee.
Perhaps the soft, rum-soaked "baba" is more to your liking. For these and other delectable treats, Pintauro is a must-visit. Established in 1785, Pintauro is the oldest pasticceria in Naples, and it's said to have perfected the art of sfogliatella.
As you sit in this historic bakery, surrounded by the echoes of centuries of conversations, laughter, and, of course, coffee breaks, you'll appreciate the intertwining of flavors and stories, each enhancing the other.
Espresso Yourself in Napoli!
In the winding alleys of Naples, coffee isn't just a beverage; it's a mix of tradition, community, and passion. From the first sip of a meticulously brewed espresso to the last bite of a crispy sfogliatella, every moment spent immersed in Neapolitan coffee culture is a dance of flavors and stories.
Espresso yourself, and let Napoli's coffee charm linger long after the cup is empty.