it's an internet thing! est 1999
Diamond Delights: The Sparkling World of Diamond Painting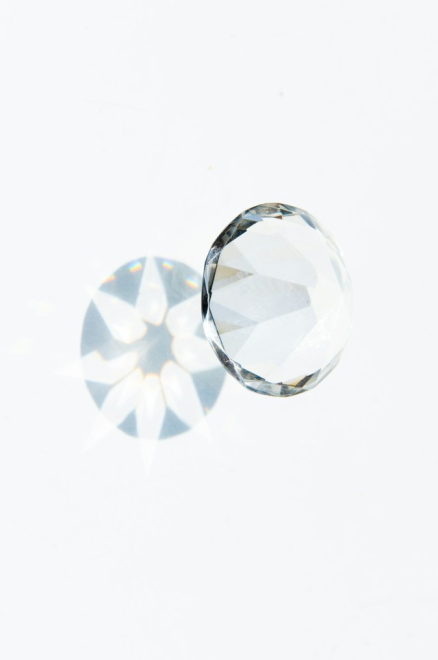 Diamond art is a form of mosaic art where you stick tiny, shiny resins that we call drills onto a sticky canvas.
02:07 18 November 2023
If you've ever wanted to dabble in something that lets you create glitzy art worthy of a Las Vegas showgirl, then diamond painting might just be your new favorite thing.
Exploring What Diamond Art Is and How It Creates Sparkle
So, what's diamond art, and why does it look like a unicorn sneezed all over it? Diamond art is a form of mosaic art where you stick tiny, shiny resins that we call drills onto a sticky canvas. Each drill is like a little pixel; put enough of them together, and voila, you've got a picture that sparkles like a disco ball. The 5D drills come with five facets on each side, making them catch light from all angles and giving your art that extra pizazz.
Now, I know what you're thinking. "Isn't this just paint by numbers with extra steps?" Well, sort of, but instead of a mess of paint, you end up with a cleaner, shinier masterpiece. And the best part? You don't need the skills of Michelangelo to do it. If you can match a number to a color and can handle a pair of tweezers, you're golden.
Right in the middle of the diamond art craze is Diamond Art World, your one-stop-shop for all things sparkly. Here, you can snag kits with high-quality materials that make your DIY hobby feel like luxury crafting. It's like stepping into a world where everything's made of rainbows and sunshine, and the only limit is how many drills you can stick before your hand cramps up.
The Excitement of Unboxing a Diamond Painting Kit
Let's talk about the thrill of unboxing a diamond painting kit. It's like Christmas morning, your birthday, and finding money in your pocket all rolled into one. You open the box, and there's this rolled-up canvas with a print that looks like a pixelated mystery. It's covered in symbols that will soon become your roadmap to a glittering masterpiece.
Then you've got your drills, all neatly packed in bags that are begging to be poured into the little tray that's also included. The tray is your new best friend—it's got a grooved surface that helps flip those little guys right side up, ready to be picked up by the included diamond applicator. Oh, and let's not forget the wax pad, which is basically the magic glue that helps you pick up the drills.
After the unboxing, it's time to get down to the nitty-gritty. You peel back the protective film, and there's your sticky canvas, ready for action. The first few drills might feel like a leap into the unknown, but soon you're moving along at a pace that's oddly satisfying. There's something about the click-click sound of the drills snapping into place that feels like you're ticking off all the to-dos in life.
As you progress, the canvas starts to look less like a '90s video game and more like a mosaic of colors that's coming to life. And when you're done, you step back and realize you've just made something pretty spectacular, all with your own two hands and a bit of patience.
So, there you have it, the lowdown on the sparkly world of diamond painting. Whether you're looking to jazz up your walls or just need an excuse to sit quietly and create, this might just be the craft you never knew you needed in your life. Grab a kit, get comfy, and let the diamond placing begin!