it's an internet thing! est 1999
From Chaos to Order: Revolutionize Your Office Tasks with These Modern Productivity Apps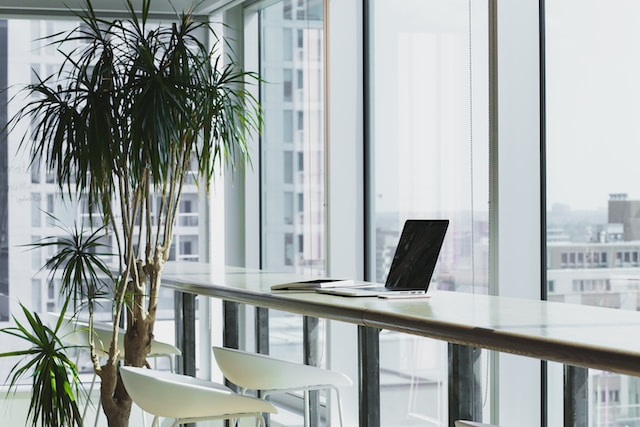 Transforming the transition from chaos to order has always been challenging with these cutting-edge productivity apps.
01:21 17 November 2023
In this fast-paced digital era, where time seems to slip through our fingers like sand, managing office tasks efficiently can often feel like taming a wild beast. The constant barrage of assignments, looming deadlines, and an overwhelming influx of information to process daily can easily cause us to descend into chaos.
With the advent of modern productivity apps, armed with their sleek interfaces and intelligent features, transitioning from disorder to organization is not only achievable but can also be surprisingly seamless.
These apps offer many tools, from task management and project collaboration to document sharing and time tracking, empowering individuals and teams to take control of their work and thrive in this fast-paced digital jungle.
Asana: Your Project Management Powerhouse
Asana is a robust project management tool offering a central platform for teams to track progress, assign tasks, and set deadlines. The inherent strength of Asana lies in its intuitive interface and ease of use, making the integration into daily office operations smooth and hassle-free.
Slack: Streamlining Communication
Slack revolutionizes office communication, providing a unified platform where teams can collaborate, share files, and communicate in real-time. This app eliminates the need for lengthy email threads, fostering a dynamic and efficient communication environment.
Evernote: Your Digital Notebook
Evernote is a digital notebook that can be used to jot down ideas, save interesting articles, and even capture receipts and business cards. The app's ability to sync across devices ensures that your notes are accessible anytime, anywhere.
Trello: Visualize Your Workflow
Trello adopts a visual approach to task management, with its board-and-card system offering a clear overview of tasks, deadlines, and team responsibilities. It's a powerful tool for visual thinkers and teams practicing agile methodologies.
Faxburner: Taking Care of the Digital Red Tape
The Faxburner app is a modern solution for sending and receiving faxes in an increasingly digital world. It eliminates the need to invest in a dedicated fax machine, allowing you to perform all your faxing needs within its mobile app or desktop interface.
The Benefits of Using Modern Productivity Apps
The benefits of using modern productivity apps cannot be overstated. In an era where tasks are increasingly complex and time is invariably at a premium, these applications allow us to seamlessly manage our work and personal lives with newfound efficiency.
The first advantage lies in organization. Tools like Asana and Trello offer a structured and visually intuitive platform to manage tasks, track project progress, and delineate responsibilities. Organizations and individuals can say goodbye to the days of missed deadlines, overlooked assignments, and chaotic workflows. The ability to systematically manage tasks eliminates redundancy and confusion, fostering an environment of clarity and productivity.
Communication, a cornerstone for successful team collaboration, is significantly enhanced with these apps. Slack, for example, has revolutionized interoffice communication, enabling real-time collaboration and sharing of files in a unified platform, thus eliminating the need for excessive email threads. This efficient and dynamic communication environment promotes active engagement and productivity within teams.
Information management is another area where modern productivity apps shine. Evernote is a digital notebook with which you can save ideas and articles and even capture critical documents like receipts and business cards. Its ability to synchronize across devices ensures that your notes are accessible anytime, anywhere, eliminating the chances of losing important information.
Alongside these benefits is the potential for workflow transparency. With visual task management tools like Trello, team members can gain a clear overview of tasks, deadlines, and responsibilities at a glance. This transparency encourages accountability and builds team trust, improving performance and cohesion.
The digitization of traditional office tasks, like faxing, has been made possible through apps like Faxburner. These apps help organizations save on investment in dedicated hardware and streamline processes, contributing to cost efficiency and simplicity.
Modern productivity apps are revolutionizing the way we work. By enhancing organization, improving communication, managing information, promoting transparency, and digitizing traditional tasks, they empower individuals and teams to navigate their workflow confidently and efficiently. The transition from chaos to order is achievable, and with these apps, it is only a tap away.
What are the drawbacks?
Although modern productivity apps offer many advantages, a few drawbacks should be noted. These applications require users to set up an online account and store their data on the cloud, which may pose a risk of security breaches or data loss. Additionally, these apps rely heavily on internet connectivity, making them easier to use with an active connection.
Since most of these apps offer a subscription-based payment model, organizations may experience increased costs from monthly or yearly fees. Finally, the sheer number of applications and their features can be daunting for users who need to be tech-savvy and may require a significant amount of time to learn during initial implementation.
Wrapping Up
Transforming the transition from chaos to order has always been challenging with these cutting-edge productivity apps. Seamlessly manage complex projects, enhance communication efficiency, effortlessly capture and organize ideas, and gain a visual representation of your workflows, all with just a few taps on your device.
With these innovative tools, you can revolutionize your office tasks, boost productivity, and unlock your full potential like never before. Say goodbye to the days of scattered documents and missed deadlines, and say hello to a streamlined and organized work environment that empowers you to thrive.