it's an internet thing! est 1999
Smart Home Ideas: Elevating Your Space with Motorised TV Brackets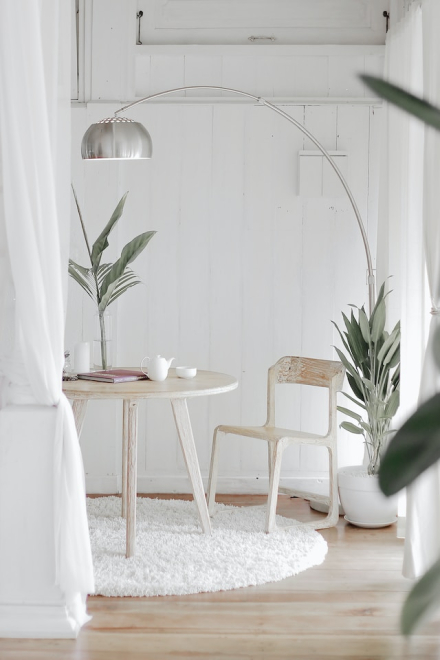 You can find traditional homes with old-time decoration and a cosy vibe, while others adopt avant-garde tech for their living space.
01:06 15 November 2023
We live in a dualistic world nowadays. You can find traditional homes with old-time decoration and a cosy vibe, while others adopt avant-garde tech for their living space. However, the gap is becoming narrower as many are beginning to understand the benefits a smart home can provide.
After all, you can't go wrong with automatic light control or temperatures adjusting to each season. These things don't change the overall design; they just provide extra comfort.
However, is this the case with a motorised ceiling TV bracket such as the ones Maior offers?
In this article, we'll delve into the exciting possibilities and benefits of these devices and how they can be implemented in every home, no matter the style.
Convenience and Comfort
As we mentioned before, one of the most exciting aspects of motorised TV brackets is the convenience they bring to your life. It's a strange feeling, but after installing a motorised TV mount, it feels like an extension of the TV concept in itself.
This is because they come with remote controls or smartphone apps that let you adjust the height, angle and tilt. It's as close as a mobile large screen that you can get, and everything is performed effortlessly. And let's face it: when you offer convenience, your home is more inviting for your guests.
And it's not just a question of the right viewing angle. It can also help with a glare-free viewing experience. If you get direct sunlight on your screen during certain hours of the day, you know what we mean. This is easily solved with a motorised mount.
It's also a smart gadget like no other when you consider the benefits. Most smart home devices are based on comfort alone, such as dimming lights. However, it can take a lot of physical effort to move a large TV screen around, so a motorised TV mount can also be extremely helpful.
A Home Design Enhancer
Many consider TV mounts as ugly-looking arms protruding from walls or the ceiling that would be much more suitable for hospital monitors or a waiting room. However, top motorised TV brackets are miles beyond that idea and can actually enhance your design ideas.
First of all, they sit right at home if you like a minimalistic, futuristic design. The robotic arm performing the action is a source of wonder for anyone and can make for fun movie nights. But it's not just about the future, as they can work flawlessly in a myriad of styles, thanks to their flexibility.
You can enhance some elements of your decor by moving the TV to one side or the other, revealing design ideas hidden beneath. And because they can hide your TV up on the ceiling, you can get an unobstructed view whenever you need it.
A Clever Move
Motorised TV mounts enhance your home decor and offer unmatched convenience. If you're looking for a simple yet transformative addition to your smart home, consider getting one. It's well worth the investment.