it's an internet thing! est 1999
Top Tips for Maximizing Efficiency with IoT-Enabled Home Appliances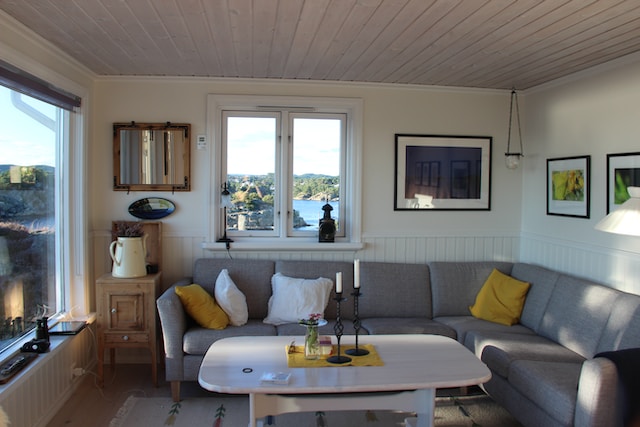 Today's world is highly interconnected, and the Internet of Things (IoT) is one of the technologies that have changed how we live.
00:45 10 October 2023
Today's world is highly interconnected, and the Internet of Things (IoT) is one of the technologies that have changed how we live and interact with our appliances and devices. IoT builds networks that connect systems, allowing devices to generate data and communicate with each other. When connected, systems can collaborate and interact in a way that's similar to how humans communicate.
Smart homes operate based on purpose-built home networks and intelligent wiring that allow them to communicate with a central control system. The sensors positioned in different parts of the home help create scenes that cascade various controls according to specific scenarios. This technology is basically a home automation system that enables users to use their smartphones or other internet-connected devices to control multiple aspects of their environment. When your daily used devices, such as your refrigerator, microwave, and television, are connected using the internet, they collect and exchange enormous amounts of data about your habits and strive to deliver a better user experience.
There are numerous benefits to having a smart home with IoT-enabled appliances, and one of them is security. With a smart security system, you can set up motion sensors, cameras, and alarms that can connect to a central monitoring center the moment a door or window is opened in your home. This can help deter trespassers and prevent theft. In addition, you can.use the system to monitor elderly people or children living within your home.
Besides security, an intelligent system can also help prevent a fire outbreak on your property and notify you about malfunctioning utilities, such as water leaks. Furthermore, the technology can conveniently monitor room temperatures within your home and adjust your thermostat automatically when needed. It can also cover miscellaneous activities such as providing meal recommendations after a fridge analysis and ordering groceries and toiletries from an online store.
If you're considering setting up a smart home but are unsure how to go about it because it seems overly complicated, you needn't worry. The first step to take is to assess your needs and prioritize. Afterward, choose your home automation hub based on compatibility with your needs and the range of features offered. Consider looking for hubs that are compatible with common protocols, such as Bluetooth, Wi-Fi, Z-Wave, and Zigbee. Next, you must select smart devices, such as security cameras, robot vacuums, fridges, and thermostats, based on the devices' features.
After selecting your smart home appliances, you must connect and configure them appropriately in a way that allows you to embrace an energy-saving lifestyle. This article provides top tips for maximizing efficiency with IoT-enabled home appliances.
Begin With a Plan
Assess your home's energy consumption and identify which appliances consume the most energy. Knowing this will help you to use those appliances more economically or even replace them with more efficient ones. The cost of a new device might seem high initially, but it will translate to lower energy consumption in the long run.
Basically, the purpose of having a plan for energy maximization is to guide your decisions when selecting smart home systems and devices. You may also identify areas that require automation. You save more energy when you automate.
Prioritize Maintenance
Proper appliance maintenance can help reduce energy consumption. If you don't replace the parts of your devices in due time or if there is a build-up of dust or grime in your appliance, it might consume more energy in order to function. The self-reporting ability of smart appliances is an amazing feature that helps update you on diagnostics. When your devices give you a head-up in real-time about possible problems, it becomes easier to address defaults sooner. Also, when your device reminds you about maintenance and enables you to schedule appointments with technicians, you're able to increase the lifespan of your appliances.
The frequency and extent of maintenance your appliance needs depends on the type of appliance. Not only does regular maintenance save you huge expenses, but it also benefits your health. For example, Cinch Home Warranty Solutions, a home warranty provider, emphasizes that ''if you aren't giving your microwave interior a quality cleaning regularly, you're creating the perfect environment for bacteria and bad odors.''
Update Your Settings With Your Lifestyle Changes
You should change your smart home settings as your lifestyle changes. Smart energy management tools can help you take control of your energy consumption in line with your changing lifestyle.
For instance, if you have a different temperature preference during summer or winter, it's important to adjust your thermostats accordingly. Not only will this help you optimize comfort, but it will also reduce energy bills. Basically, what you need to do is focus on making eco-friendly choices as you monitor your energy usage in real-time.