it's an internet thing! est 1999
Birthday charms: unique and personalised gifts for loved ones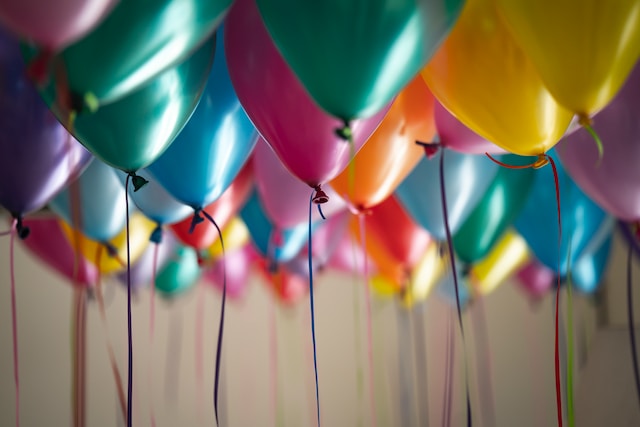 When it comes to gifts, a personalised item always goes down a storm.
19:47 21 November 2023
Why Do We Love a Personalised Gift?

When it comes to gifts, a personalised item always goes down a storm. Whether it's a birthday, anniversary or graduation present, there's nothing better than a unique and customised item. But why are we obsessed with personalised trinkets? Why do we love to receive things specifically made just for us? Let's take a look.
A Special Connection
When a friend or loved one gives you a personalised gift, it is more meaningful and builds a special connection. You think more about someone who has gone to lengths to please you. The present, no matter how small, is more memorable. From a simple greeting card with your name on to a cake decorated with your age, it touches the heart when created just for you.
Personalisation Takes A Little Extra Time
Customising a gift takes a bit longer; extra time is required to organise this. That means a lot to the recipient – it shows the present wasn't a last-minute panic buy. Most people respond well to anything that is from the heart. When thought goes into an idea, such as a one-of-a-kind birthday charm it is always appreciated and is rarely forgotten.


A Bit of Luxury
Traditionally, any personalised item is a high-end product. It is a sign of quality, and who doesn't love to be spoiled? Customisation usually costs a little more, and it's nice to think you are worth the extra money. Any gift with a luxurious feel is exceptional.
One Of A Kind
If your gift has been personalised, it is truly unique! No one else will have the same thing and that makes it special. When the gift giver has gone out of their way to choose something you love, it means they really understand what makes you tick. One-of-a-kind gifts are the presents that are always close to the heart.

The Best Personalised Birthday Gifts
Jewellery customised or built by a loved one is a gift to treasure. The exquisite Italian range of personalised necklaces, watches and bracelets make perfect birthday gifts for those close to you. The jewellery can be custom-built by picking from a range of links, pendants and charms. Links can be added to the jewellery gradually over time, and they can be swapped around for endless combinations.

Composable bracelets have a wide variety of links to choose from. For birthdays, links featuring birthstones and initials, along with pretty hearts, stars or flowers, are ideal. And for milestone birthdays, you can pick '18', '21' and other symbols to create a memento for years to come.

Composable watches work in a similar way to the bracelets, with a choice of links to customise the watch strap. You can add good luck shamrocks and hearts or gemstones too. Pairing the watch and bracelet together creates a matching set that stands out from the crowd.

Personalised Birthday Gifts For Men
For the man in your life, chunky stainless steel or carbon bracelets offer customisable birthday gifts. Choose the links that show how much you understand him, such as his favourite sports symbol or stars and compass features. There are matt black and steel colours to pick from.