it's an internet thing! est 1999
Broadband and Telephone packages
Call one of our qualified agents on 01282 214 555 to get a tailor made broadband and line rental package that will meet all of your browsing and telephone needs.
You don't need to feel restricted by controlled and limited packages. Supanet will create the exact package that you require, to make sure that you are getting the most out of your broaband and phoneline, and most importanly- you won't have to pay more than you need to!
Click below to speak to our live chat team for a supa fast response!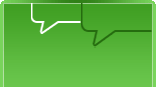 Latest Galleries
Entertainment News
Lifestyle News
Poll
Business and Money News
Personal Finance News
Business Investments News
Supanet Reviews and Customer Feedback
Supanet Broadband





5 Stars for Supanet we think they are great!





Philip Clarke

- Rating:

5

out of

5
---
Supanet Broadband





I have used supanet for over 3 years and have never had any problems.





Kimberley Jones

- Rating:

5

out of

5
---
More
Supanet Reviews
Try Our Quizzes!
Horoscopes
Car Insurance News
Insurance Policy News
Quote
"Up against the corporate government, voters find themselves asked to choose between look-alike candidates from two parties vying to see who takes the marching orders from their campaign paymasters and their future employers. The money of vested interest nullifies genuine voter choice and trust."