it's an internet thing! est 1999
Dustygreen's CBD: Does it Work, Is it Safe, and Is it Legal in the UK?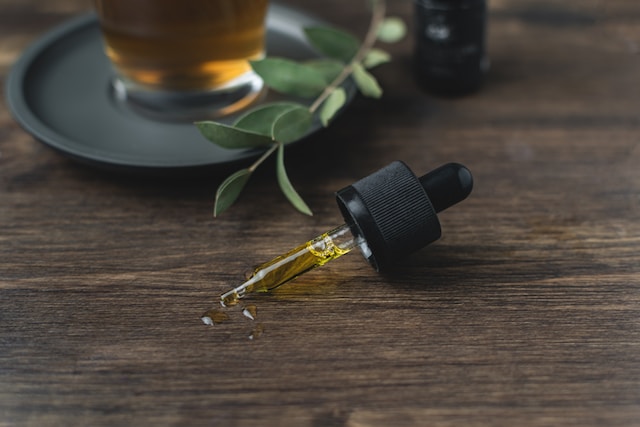 Discover the effectiveness, safety, and legality of Dustygreen's CBD products in the UK.
01:56 18 November 2023
In recent years, Cannabidiol (CBD) products have gained significant popularity as a natural remedy for various ailments. Amidst the myriad of options available in the market, Dustygreen's CBD has emerged as a notable contender. As consumers increasingly seek alternative solutions to conventional medications, questions surrounding the effectiveness, safety, and legality of CBD products become paramount. In this blog, we delve into the world of Dustygreen's CBD, exploring the burning questions: does it work, is it safe, and is CBD legal in the UK?
The Rise of Cannabidiol Products:
Cannabidiol, commonly known as CBD, is a compound derived from the cannabis plant. Unlike its infamous counterpart, tetrahydrocannabinol (THC), CBD does not induce the psychoactive effects associated with marijuana. Instead, it is celebrated for its potential therapeutic benefits, ranging from anxiety and pain relief to sleep improvement.
As interest in alternative medicine grows, CBD products have flooded the market, offering consumers a diverse range of options. Dustygreen's CBD, like many other brands, capitalizes on the purported health CBD benefits. However, the critical question remains: Does it work? is cbd safe ?
Does Dustygreen's CBD Deliver on Its Promises?
Numerous studies suggest that CBD may indeed offer various health benefits. Research indicates that CBD interacts with the endocannabinoid system, a complex cell-signaling system that plays a role in regulating functions such as sleep, mood, appetite, and immune response.
Dustygreen's CBD, like any CBD product, may potentially help alleviate symptoms associated with conditions such as chronic pain, anxiety, and insomnia. However, it's crucial to note that individual responses to CBD can vary, and more comprehensive research is needed to establish definitive conclusions regarding its efficacy.
Laboratory analyses, such as those conducted on Dustygreen's products, are crucial for confirming a product's compliance with legal standards. These lab reports not only outline the cannabinoid content, including THC, but also verify the absence of unwanted contaminants.
Furthermore, the versatility of CBD in terms of consumption methods plays a significant role in its safety. Contrary to a common misconception, CBD is not limited to the option of smoking alone. CBD flowers can be used to prepare infusions, creating relaxing beverages with anti-inflammatory properties. This diverse range of uses allows for the integration of CBD into culinary recipes, such as the popular CBD brownies, CBD cookies, or even CBD gummies. However, it is essential to adhere to recommended dosages and comply with responsible consumption practices.
Moreover, the advantage of CBD lies in its temporal flexibility. It can be consumed both during the day and in the evening, depending on individual needs.
While legal, it is crucial to note that excessive consumption of CBD can result in traces being detected in drug tests. Therefore, it is essential to exercise moderation and responsibility when using Cannabidiol products.
CBD legal in the UK
The legal status of CBD in the United Kingdom has evolved over the years. It's important to note that CBD legal in the UK is contingent on specific criteria. To comply with regulations, CBD products must contain less than 0.3% THC, the psychoactive compound found in cannabis. Products that meet this THC threshold are considered legal and can be both sold and purchased in the UK.
Dustygreen's CBD, like other reputable brands, likely adheres to these legal requirements. However, consumers should exercise caution and verify a product's compliance with regulations by reviewing lab reports and certifications provided by the brand.
Is CBD legal to drive in the UK?
If a CBD product contains a THC level above the legal limit (0.3%), it could potentially lead to impairment and legal consequences for driving.
Therefore, it's crucial to choose CBD products with low or zero THC content if you plan to drive. Always check the product's third-party lab testing results to ensure compliance with UK regulations. Additionally, be aware that CBD can affect individuals differently, and if you feel any impairment, it's advisable not to drive. Always stay informed about the latest regulations, as they may be subject to change.
Can CBD go through airport security ?
Yes, you can generally take CBD through airport security in the UK. However, it's crucial to ensure that the CBD product you're carrying is legal and complies with UK regulations, meaning it contains no more than 0.3% THC. Having clear and properly labeled packaging that indicates the THC content can help streamline the security process. Always stay informed about the latest guidelines, as rules can change, and if in doubt, contacting the airport or airline in advance is advisable
How can I obtain a CBD license in the UK?
Each grower must secure an individual license, and the application process is conducted online through the Home Office Drugs Licensing website at www.homeoffice.gov.uk/drugs/licensing/domestic-licences/companies.
Unraveling the Historical Stigma:
The question of whether CBD is legal in UK or not has become a source of concern for many consumers
Understanding why CBD was not always legal sheds light on the historical context of cannabis regulation. The stigma surrounding cannabis, fueled by misconceptions and political agendas, led to its prohibition in many parts of the world.
Over time, as scientific research debunked myths and highlighted the potential benefits of CBD, perceptions began to shift. The legalization of CBD in the UK and various other countries reflects a growing acceptance of its therapeutic potential and a departure from outdated prejudices associated with the broader cannabis plant. CBD legal in the UK signifies a progressive shift in attitudes towards cannabis-derived products, recognizing their beneficial properties within the bounds of established regulations.
In the realm of alternative medicine, Dustygreen's CBD stands as a potential player, offering consumers a natural remedy for various ailments. While the effectiveness of CBD is supported by scientific research, individual responses may vary. Safety concerns, though generally minimal, should be considered, and users are advised to consult with healthcare professionals.
The legality of CBD in the UK is a testament to the changing attitudes towards cannabis derived products. Dustygreen's CBD, assuming it complies with legal standards, can be part of a broader movement towards embracing the therapeutic potential of cannabinoids.
In the end, the decision to incorporate Dustygreen's CBD into one's wellness routine should be an informed one. Researching the product, consulting with healthcare professionals, and staying informed about legal regulations ensures that consumers can navigate the world of CBD with confidence and make choices that align with their health and wellness goals.
You can find CBD legal in the UK with a simple click from your home, and enjoy fast delivery.